I love finding new places to visit and exploring new parts of cities. Recently, I was lucky enough to learn about some new fun activities to try in Toronto in the winter!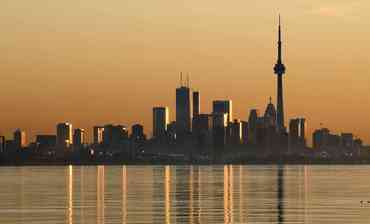 Here are my top ten picks for what I think will be super fun for your next visit to Toronto this winter!
1. Why not try, Winter surfing? Yes, you read that right.. you can surf in the winter!
2. If you have been following my blog, you have probably read about how I love cross-country skiing, Downhill skiing and Snowboarding. You can do all of these fun activities close to Toronto.
3. Curling the ultimate Canadian sport! And you can meet up with other people to learn more about Toronto.
4. There is nothing prettier that skating in the winter. There are lots of opportunities to go on a beautiful skate in Toronto.

5. Something really unique to do in the cooler months is Fat Biking. Cycling is no longer just a summer activity. You can ride during the colder months and take in the sights of this beautiful city.
6. Everyone loves to enjoy a bite or sip on a beverage on a patio. You can try one of the many Heated Outdoor Patios throughout Toronto.
7. For two delicious weeks you can try unique and mouth watering cuisine as part of Winterlicious. This is an opportunity to try something exotic, the perfect celebration for foodies!
8. Ice sculptures are gorgeous and the best part about them is how temporary their beauty is. Icefest provides you with a chance to get to see an ice carving competition and many ice sculptures.
9. Canada's Top Ten Film Festival will take place from January 13 – 26th, 2017 and you can view movies that are the best in Canadian cinema.
10. I love looking at beautiful design and The Interior Design Show is the perfect opportunity for you to see the best of the best in design.
Looking for accommodation and more activities?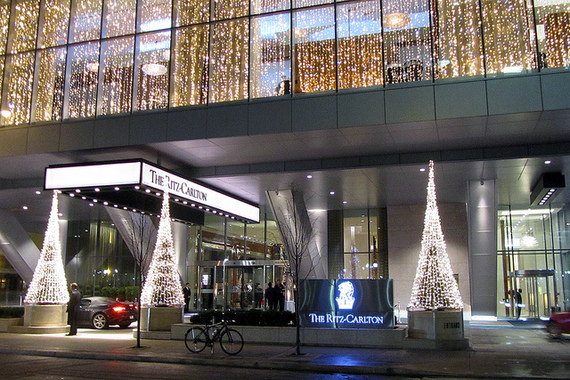 Try the Ritz Carlton, located in the downtown city centre is the perfect place to put your feet up and relax in a cozy room. They have the Experience Toronto package which includes different dining options.
If you want to take it easy and relax, you can do one of my favourite activities which is spend the day at the spa! They have an Escape to the Spa package for the winter.
Over the holidays, they will have holiday menus and offerings.
They will also have a life-sized gingerbread house in their lobby, yum!
To find out more about different accommodation options in Toronto, you can also look at Tourism Toronto, for hotels and stays in the city.
Your suggestions are always welcome, as I continue on my journey to live life to the fullest. Let's explore some wonderful places and have the very best 2016!