You can use these top shopping tips any day of the year to help you find great buys, discounts and sale items online. Shopping online can really be a treasure trove of great deals if you know where to look and what questions to ask.
Here are some of the best tips you can use to get your next best buy.
If you have been reading my blog for a while, you know that I love online shopping. It is so convenient, saves me time and usually saves me money.
Recently, I was fortunate enough to speak with Camille Kowalewski, Head of Communications at eBay Canada. Camille shared all of her top tips on how you can get great deals online.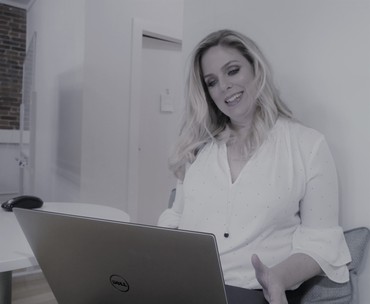 Sacha (author) looking for pretty deals online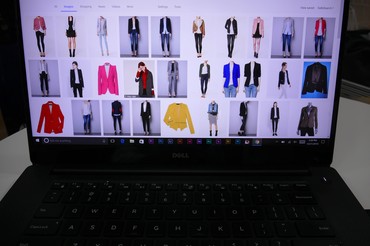 What is on trend for men and women – what are the hottest looks?
For Women
• Velvet: The runways showcased the luxe fabric on dresses, suits, track suits, clutches and even boots making it one of the most popular textures. This flashy fabric is easy to incorporate into your everyday wardrobe, whether you're going for casual or full glam.
• Faux fur stoles: A beautiful faux fur stole over your winter coat or evening dress never goes out of style and instantly elevates any outfit.
For Men:
• Long-line: Also known as the long shirt, men are seen wearing this new style on a staple either as a layering piece under their sweaters or just by itself. Celebs are seen in this style almost daily and many brands have begun introducing over-sized collections to their offerings. Try changing up the basic white tee and try a long-line shirt instead.
• Trench Coat: Whether it's tailored or oversized, men are upping their style game by rocking sleek trench coats. Between neutral plaids, bright colours or the classic khaki, men have a lot of fun options – and layering it with a scarf and warm sweater makes this versatile jacket even a go-to on milder winter days.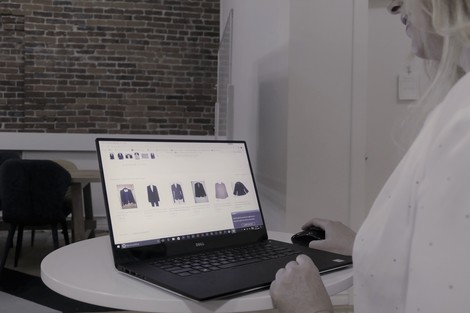 Sacha (author) online shopping
What are some of the top tricks of the online shopping pros?
• Watch for deals via social media. Many of your favourite sites will have social media channels that keep you updated on discounts and special offers, so stay on top of them to be in the know on the best deals. Look for information daily on flash sales and deep discounts on big brands.
• Shop from your phone. Score online deals on fashion pieces, especially jewelry and watches – items you don't have to worry about your specific size being in stock. But, the better the deal, the faster it will sell out, so you'll have to act quickly. Check back often, to see what new deals have been released will really help your deal-shopping game.
What are the best tips to get the most out of your online shopping experience?
• Keep shipping and geography in mind if you have a deadline for when you need to receive your purchase. The shorter the time frame, the smaller the geography should be between you and the location your purchase is being shipped from to ensure it arrives on time.
• Always use a secure form of payment. Look for a secure digital wallet where you can safely store all your payment options and comes with buyer and seller protection.
What are the best tips when shopping online for designer items?
If this is your first time making an online purchase for a designer item and you're looking for some extra confidence in your selection, look for items sold by top-rated sellers or sellers who have very good ratings from their previous customers. These type of sellers have buyer feedback that shows they consistently provide the best buying experiences for their customers, including easy returns and expedited shipping.
What can you do if an item does not fit or is not suitable?
• When you're looking at an item to purchase online, take note of the seller's return and exchange policy. Every seller is different, so it's always a good idea to double check.
Any other tips?
• Don't just limit yourself to only shop for new items – there is the option to buy pieces that are in new condition or that were gently used, like a vintage concert t-shirt or a leather jacket. Online you can purchase almost everything, whether it's new or gently used, online is a great way to expand your fashion game.
I will be thinking about all of these online shopping tips as I look for great buys and beautiful items. Your suggestions are always welcome, as I continue on my journey to live life to the fullest.
Let's have the very best 2018!
Visit Sacha daily at SachaD.com
Facebook
Youtube
Twitter
Instagram