As the leaves start to turn and the air becomes cool and crisp, we look forward to all the sights, smells and flavours of fall.
From walks through Victoria's coastal forests to food festivals, fall is the perfect time to kick back. Sample seasonal fall treats, find local wildlife around the salmon run at Goldstream Provincial Park and discover a favourite fireside to cozy up beside! Read on for 5 activities in Victoria to do this fall!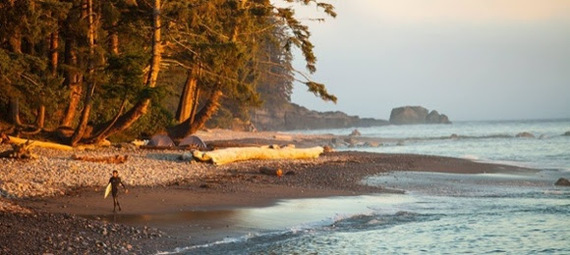 24 Hour Adventure: Surf, Golf, Ski
There are few places where it's possible to surf, ski and golf all in one day. Thanks to Victoria's climate and accessibility these three sports can all be enjoyed in 24 hours. You will have to hustle, but for those looking for a challenge it is definitely doable! Rise early and catch some waves at Sombrio Beach, about 30 minutes outside of Sooke. Wetsuits and boards can be rented from Sports Rent in downtown Victoria.
After a refreshing surf session head to the Westin Bear Mountain Golf Resort and Spa to play a round on either the Mountain or Valley course, each with spectacular views of the Olympic Mountains and ocean. Complete your day with a drive up to Mount Washington Alpine Resort, a three hour drive north. Enjoy a night skiing session, either on the slopes or along the Nordic trails, to finish your active day!

Check out a few of my favourite local spots!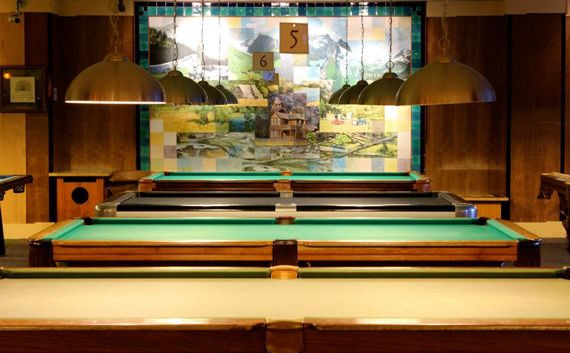 Peacock Billiards has been a staple in Victoria's entertainment for over 25 years. Located in the heart of downtown, at the corner of View and Douglas, Peacock's is the best place to enjoy yourself in Victoria.
Voted Billiards Digest's Best New Pool Room in 2007, this licensed, non-smoking, all ages establishment covers all the bases for either an afternoon of family fun, or a night out for some pool, nachos and drinks.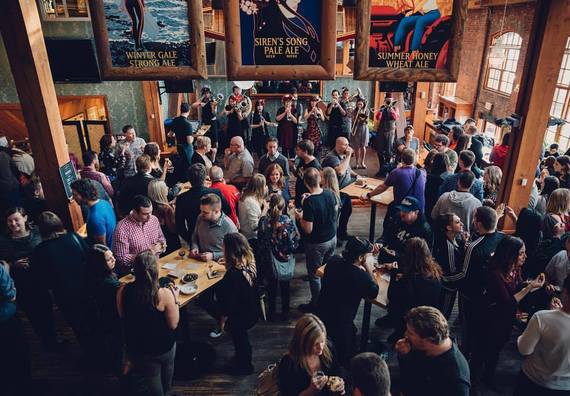 With a pub, a lounge, a dining room, patios, knowledgeable staff and free parking, it's a perfect place for a good time with friends and family. The beautiful waterfront location, soaring timber frames and rustic brick architecture at CANOE create a vibrant and versatile atmosphere for fun gatherings.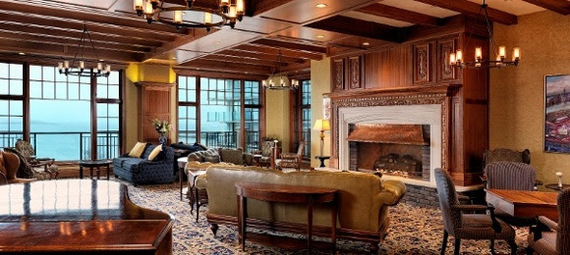 Cozy Firesides
Finding a cozy spot to relax as the evenings draw in and the air becomes cool and crisp is one of the best things about fall! Complete with rustic beams and red brick walls, Kate's Café at the Oak Bay Beach Hotel is the perfect place to get comfortable by the fireside. Sink in to an armchair and get a latte and house made baked treat to enjoy.
Head out to Sooke and visit the Copper Room at the Sooke Harbour House. Sit by the fireside and admire the local artworks decorating the room along with peaceful views of the Sooke Basin. Enjoy comfort food dishes from their menu and pair with a local beer or cider to complete the experience.
Alternatively, opt for the lively atmosphere of the Garrick's Head Pub on Government Street and take a coveted seat by the fire. Try a flight of local beers – they have more than 50 on tap.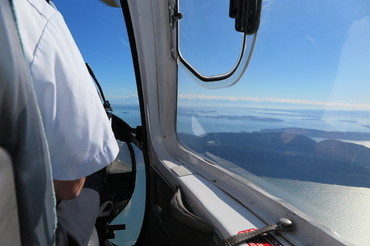 Getting There
To get some spectacular views and try a different way of traveling to the island. Helijet has transportation from downtown Vancouver to Victoria, daily.
Stay tuned for the next travel blog!
Your suggestions are always welcome, as I continue on my journey to live life to the fullest.
Let's explore some wonderful places and have the very best 2017!
Visit Sacha daily at SachaD.com